Vegan
Cure the winter blues with this tasty vegan Hungarian mushroom soup recipe! Being half Hungarian I grew up eating a lot of paprika and dill, so I find these flavors extremely comforting. Dill and paprika go so well with one of my favorite veggies, mushrooms! All that umami with herbaceous notes and spice is a dream come true!
Unfortunately, some Hungarian food has meat/sour cream/general dairy in it and since I don't cook with dairy, I wanted to veganize this classic, cozy dish.
See below for my veganized Hungarian Mushroom soup recipe with plenty of flavor to get you through the day!
If you are not used to spicy food, I would just start out with 1 tsp of paprika, since I am numb to it at this point, I am pretty generous with my paprika use.
If you try one of my recipes, I would love if you could tag it on Instagram or FB @chivegfood!
Print Recipe
Tasty Vegan Hungarian Mushroom Soup
A delicious veganized version of a classic cold weather favorite.
Ingredients
2

tbsp

soy butter

2

lbs

mushrooms

(cremini or baby bella, sliced)

1

golden onion

(diced)

1-2

tbsp

garlic

(minced - I love garlic so I use 2 tbsp (about 3-4 cloves))

1

tbsp

smoked paprika

2

tbsp

Hungarian Paprika

(super important to have good paprika)

1

tbsp

rosemary

(chopped)

1.5

tbsp

dijon mustard

1/2-3/4

cup

white wine

(I like acidity but you may want to be more conservative. Choose a dry one.)

1

tbsp

soy sauce/Tamari

4

cups

vegetable broth

1

can

coconut milk

(full fat)

4

tbsp

corn starch

(mixed with water to get the paste)

1

tbsp

paprika cream

(optional and vegan)

salt/pepper

(to taste)

1

handful

dill

(chopped)

2

stalks

green onions

(chopped)
Instructions
Chop your onions, garlic, mushrooms, rosemary, and dill. In a Dutch oven or a large, deep pot, heat up your soy butter on medium heat. Then add your onions and sauté for about 5 minutes, add your mushrooms and sauté for 3 minutes, then add your garlic and sauté for 1 minute.

Add half of your paprika, then all of your rosemary, Dijon mustard, white wine, and tamari. Sauté it all for about 1-2 minutes, then add your vegetable broth. Bring to a boil and simmer on low for about 10 minutes.

Then add your coconut milk and simmer for 10 more minutes and add in the corn starch mixture and simmer for 10 more minutes until it's thickened.

Then add your optional paprika cream, half of your dill, the rest of your paprika, and season with salt/pepper. Simmer for 3 minutes till all of the flavors have come together.

Garnish with the rest of your dill, top with green onions and serve with some toasted bread. This is even more delicious the next day once the flavors have had time to settle.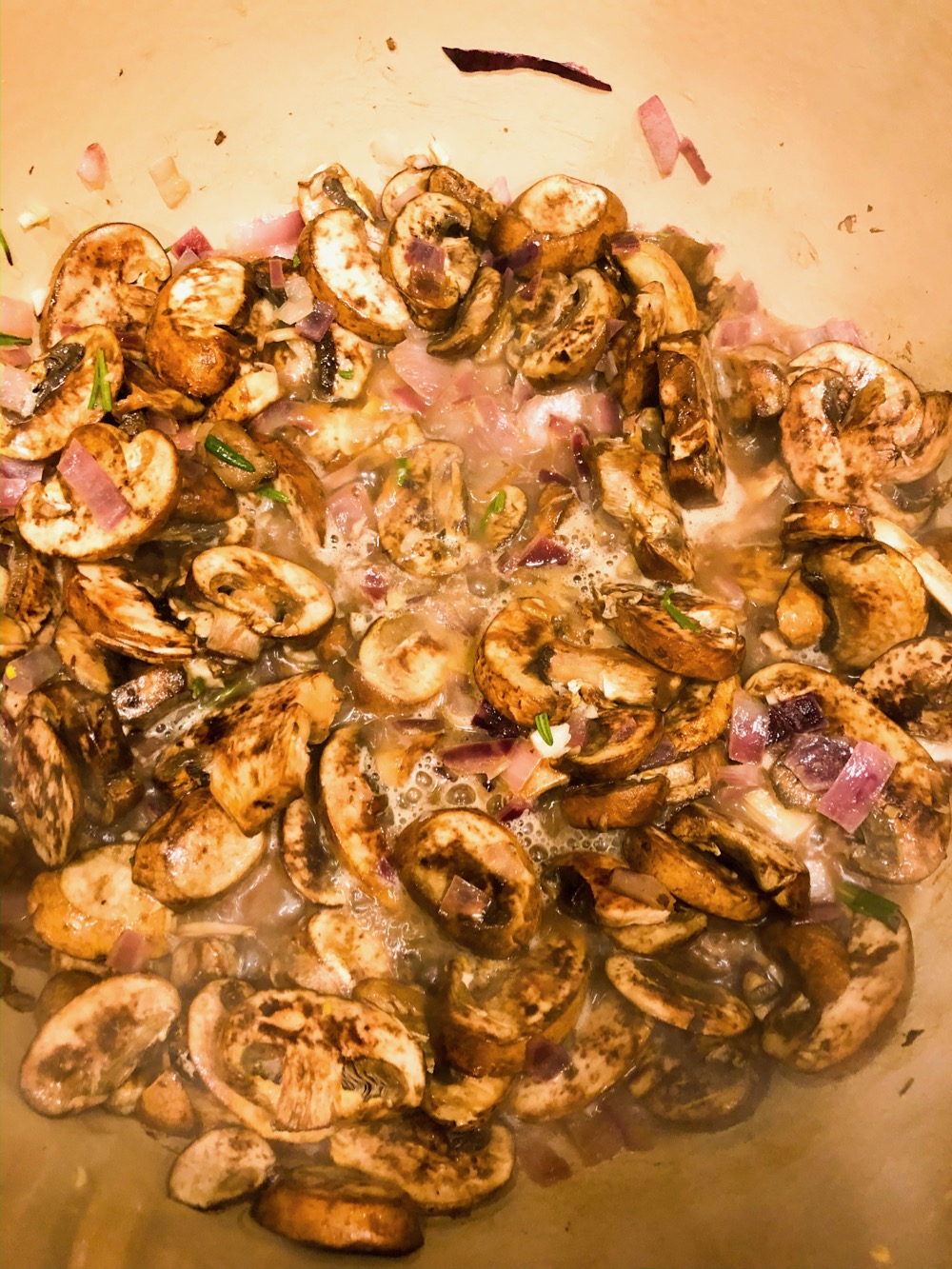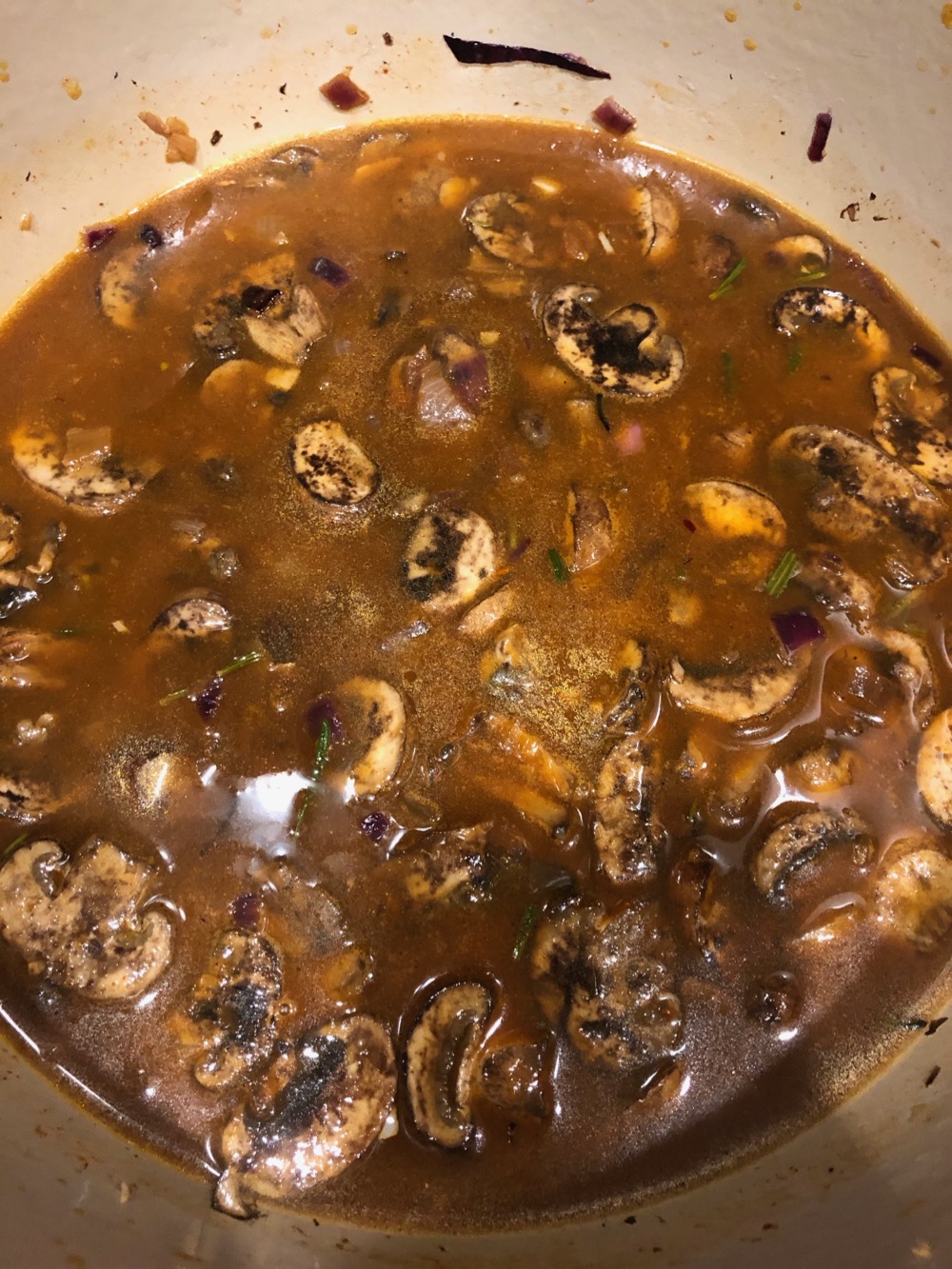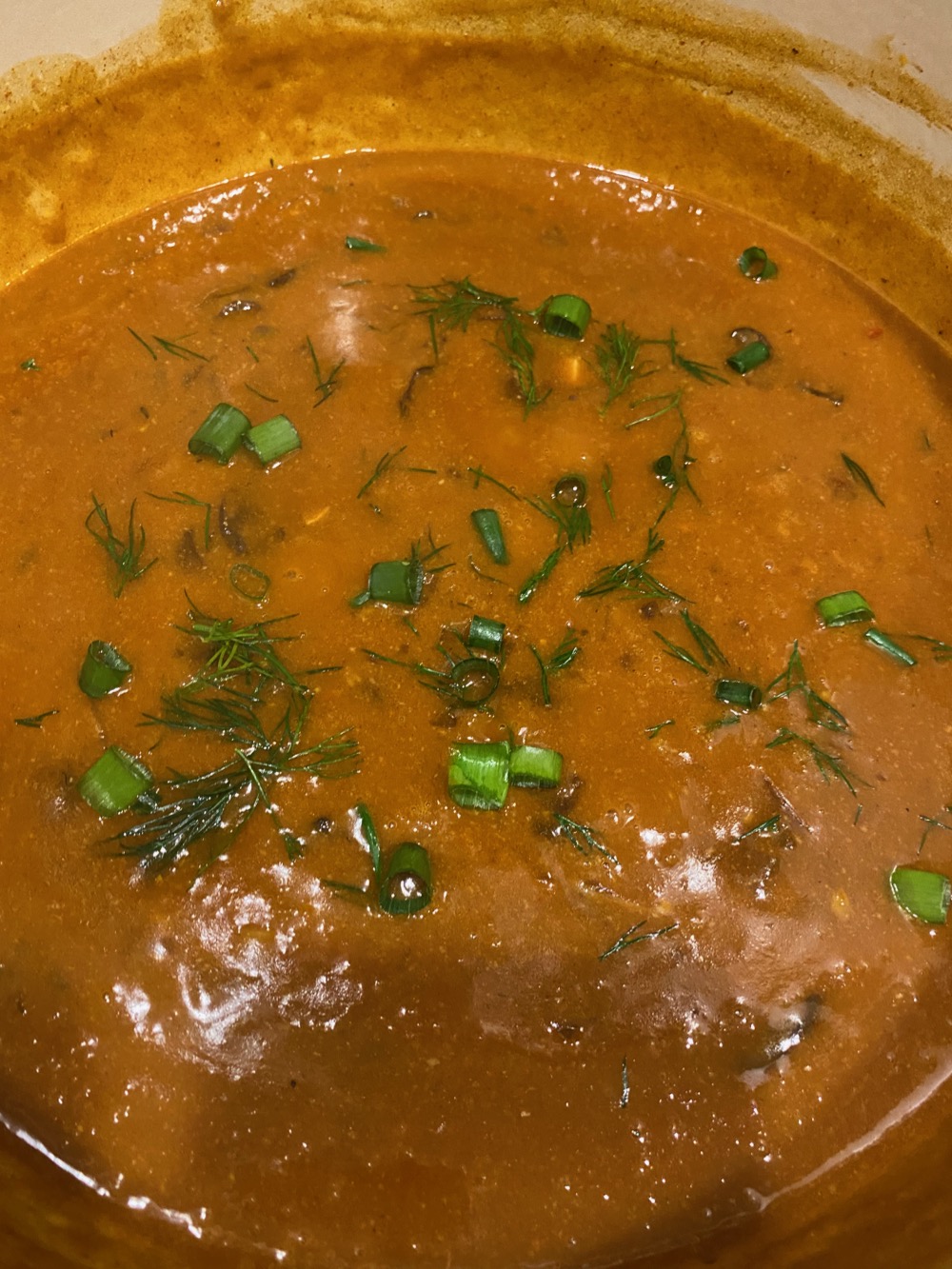 Notes:
Having high quality paprika is important! Hungarian paprika from Bende and Smoked Spanish Paprika from Penzey's are the best in my opinion.
Paprika cream is like a paprika/red pepper version of tomato paste. You can find it here.
Hungry for more recipes? Check these out here!